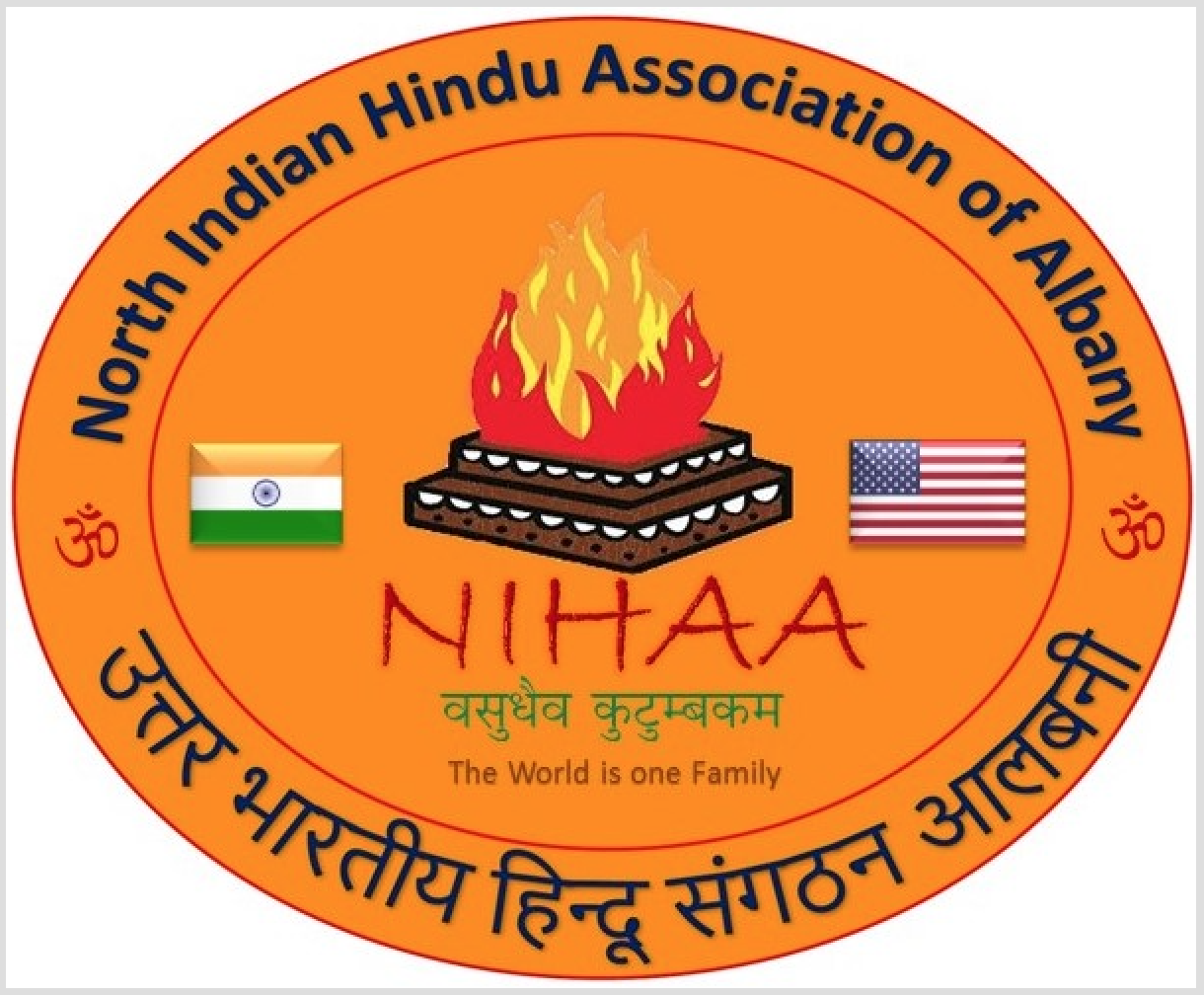 About NIHAA
North Indian Hindu Association of Albany (NIHAA) is a 501c3 approved nonprofit organization. It is established as  need exists for cohesive action on the part of people of North Indian Hindu origin in India residing in NY Capital district (NYCD). The organization seeks to promote community service, goodwill, understanding and appreciation of the culture of Northern part of India among all interested persons regardless of color, creed, race, religion, sex or national origin. NIHAA is not a religions organization. Following are the objectives of the org:
a) To preserve, maintain and perpetuate cultural heritage of the people in the NYCD, who hail from the Northern States of India, to help Second Generation of these people who are being brought up in America, to develop an understanding and appreciation of their roots in the rich cultural heritage of their parents and ancestors.
b) To under projects to help the people in the economically backward areas of the USA, India and many other countries, to improve their lives through sharing of knowledge and wealth of experience gained by the people in the NYCD who have immigrated from Northern India. Such projects will include but not limited to medical assistance through organizing camps for eye care, raising funds to deliver advanced medical care equipment such as X-Rays, MRIs etc., helping local health workers to have access to American medical miracles.  NIHAA will also assist local NGOs by providing technical information needed for planning and implementation of projects for sustainable economic growth.
c) To develop a resource bank of information within USA to draw upon social and economic development of the backward regions.
d) To organize events to engage local citizens who do not hail from North India, to make them aware of the rich cultural heritage of North India and help the people who hail from North India to participate in rich American cultural life to enjoy full benefits of American citizenship.
e) To represent North Indian Hindu Culture and Literature in NYCD.
f) To develop cooperation and harmony within the North Indian Hindu community in NYCD.
g) To conduct projects to enhance the living standards of people in India and USA, especially, children, women and the elderly.
h) To provide services for differently Enabled and Disadvantaged people of India and USA.
i) To conduct service-based projects for North Indian Hindu Youth to develop sense of service and leadership skills.
j) To raise, solicit, and collect funds and donations either directly or in cooperation with other not‐for‐profit organizations to support the objectives of NIHAA.
k) To provide a forum for exchange of information and mutual cooperation among other Non‐Profit Organizations with similar goals across USA.
Who we are not
The Corporation shall not be a religious Corporation, nor shall it perform religious services as defined under the relevant sections of Religious Corporations Law of the State of New York.
The organization and its members shall not discriminate against any individuals for reasons of race, color, creed, religion, national origin, gender, education, occupation, sexual orientation, and age.
What are you wating for? get connected ...
If you think you are like minded, you have same mission and vision, if you want to join NIHAA or if you are new in Albany Capital Region and you need any help..get connected to us..