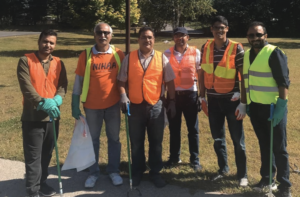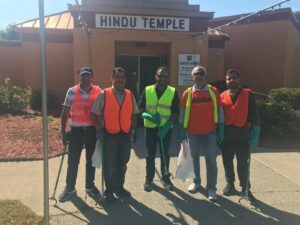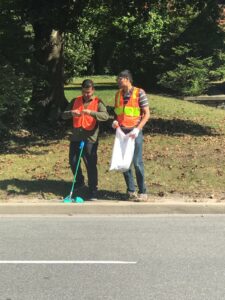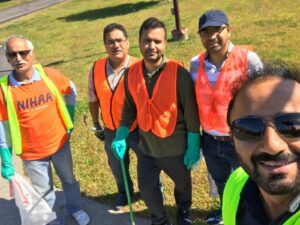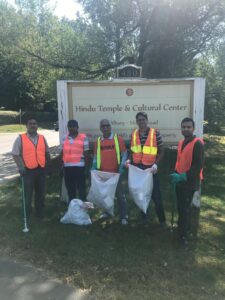 Saturday 21st September 2019 @10:30 am.
NIHAA Organization members were invited by Hindu Temple Society Management under Adopt a Highway program for "Cleanup" drive.
Ashish Misra, Varun Mishra, Om Roy, Pankaj Kumar, Amritesh Singh from NIHAA & Ashish Jain from Temple participated in this clean up drive!
We all expect everyone to be respectful and committed to maintaining a beautiful environment but unfortunately, that isn't always the case. So, fulfilling one of NIHAA core objective, some members signed up for this clean up drive to reduce litter along highways, enhance the environment, beautify roadsides, and build community support for beautification programs. Caring for roadsides will not only make them more attractive to the traveling public but will also make major improvements in our environment. Litter is a blight on those beautiful roadsides, so we removed – Cig Buds, Cans, bottles, micro and macro various kinds of garbage in this clean up drive.
3 group of 2 members each finished up the assigned clean up areas in 2 hours and then they had prasad in temple. Everyone was happy and content with the community service and thus fulfilling the objective of NIHAA – "Kutumbh Seva" or "Community Service".
We look forward for many such Community or "Kutumbh Seva" and we are more than willing to walk those extra miles to keep our environment and community clean and healthy.
Blog post written by :
Pallavi Siddharth Singh